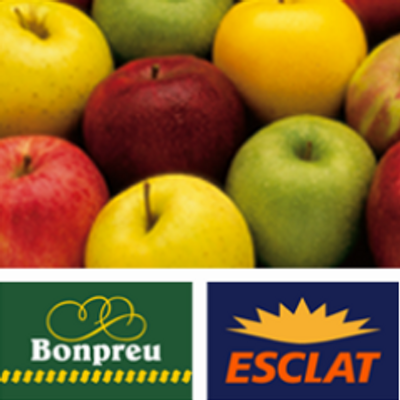 Catalonia-based retail group Bon Preu is set to end the fiscal year (February 28) with turnover of around €990 million, up 11.4% on the previous year, and aims for €1.1 billion the following one, according to its president Joan Font.
Since its origin in 1974, the group has grown to now span about 5,000 workers and about 200 outlets, under the banners Bonpreu (supermarkets), Esclat (hypermarkets), EsclatOil (petrol stations) and iquodrive (e-commerce), Font said at an executive breakfast in Barcelona on November 12.
Joan Font speaking
Discussing the strengths of the group, which has its headquarters in Osona, he said one is its heavy focus on fresh produce. "We have to work on and promote this even more," he said. "We have the best fresh produce sections and believe in its future."
However, Font made the point that while in other countries fresh cut fruit is eaten in the street, that is not the case in the local market where the concept is not understood.
Esclat hypermarket opened in Terrassa in September, 2015, at which point Bon Preu had 118 supermarkets, 44 hypermarkets, 36 gas stations and 5 minimarkets.
From among the three supermarket categories of discounters, specialists and generalists, he said Bon Preu is a generalist. But given the industry trend of segmentation in demand, the group's banners are increasingly focused on very specific segments. "We can't claim to be the best at everything," Font said, adding that customers are multichannel and multiformat and that can't be expected to change.
According to the newspaper La Vanguardia, Font also signalled that looking ahead to 2016, the group plans to open 10-12 new stores and would not rule out locations beyond Catalonia, though such a move would be given careful thought.
Sources:
"Intervenció de Joan Font a l'esmorzar executiu de PwC i La Vanguardia", Bon Preu press release in Catalan
"Bon Preu prevé cerrar el actual ejercicio con una facturación de 990 millones", article in La Vanguardia in Spanish