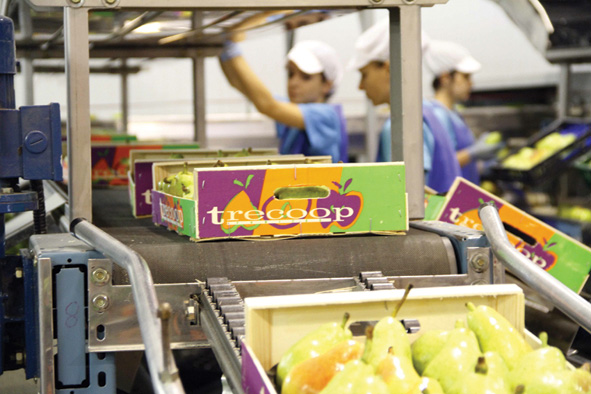 Although Trecoop is capable of producing 30 million kg of fruit, this campaign the supplies will fall by about 20% to 25 million kilos due to the low winter temperatures that have noticeably reduced the different varieties of fruit.
Thus, the co-operative from Lérida is expecting production of 15 million kg of pear varieties and about 10 million kg of stone fruit (peaches, nectarines, Saturn peaches and flat nectarines).
As regards pears, Trecoop produces 6 million kg of the Williams variety, which is produced from July to November. This variety has been highly prized when fresh since the EU uncoupled aid to industry related to it. Brazil is a very important market for this item.
The Limonera pear, which is one of the main varieties offered by the Catalan company, arrives at the start of July with another 3 million kg.
Conference pears account for another 3 million kg of production and have given Trecoop worldwide fame as one of the true specialists in this variety.
"Our quality, elasticity and capacity for adaptation to the different protocols and needs of each client have given us a very good image. Our Alosa and Trecoop brands are known on the international markets," said Trecoop general director Ignasi Gonzalez.
He highlighted the continued campaign presence in the markets of the Baltic republics, Columbia and islands such as Martinique and Reunion.
Despite Trecoop's preparation and readiness for export, Gonzalez said that "working with the Americas must economically compensate the production work in the field, processing and logistics involved, since we are well established in the local and European markets with 70% of our sales."