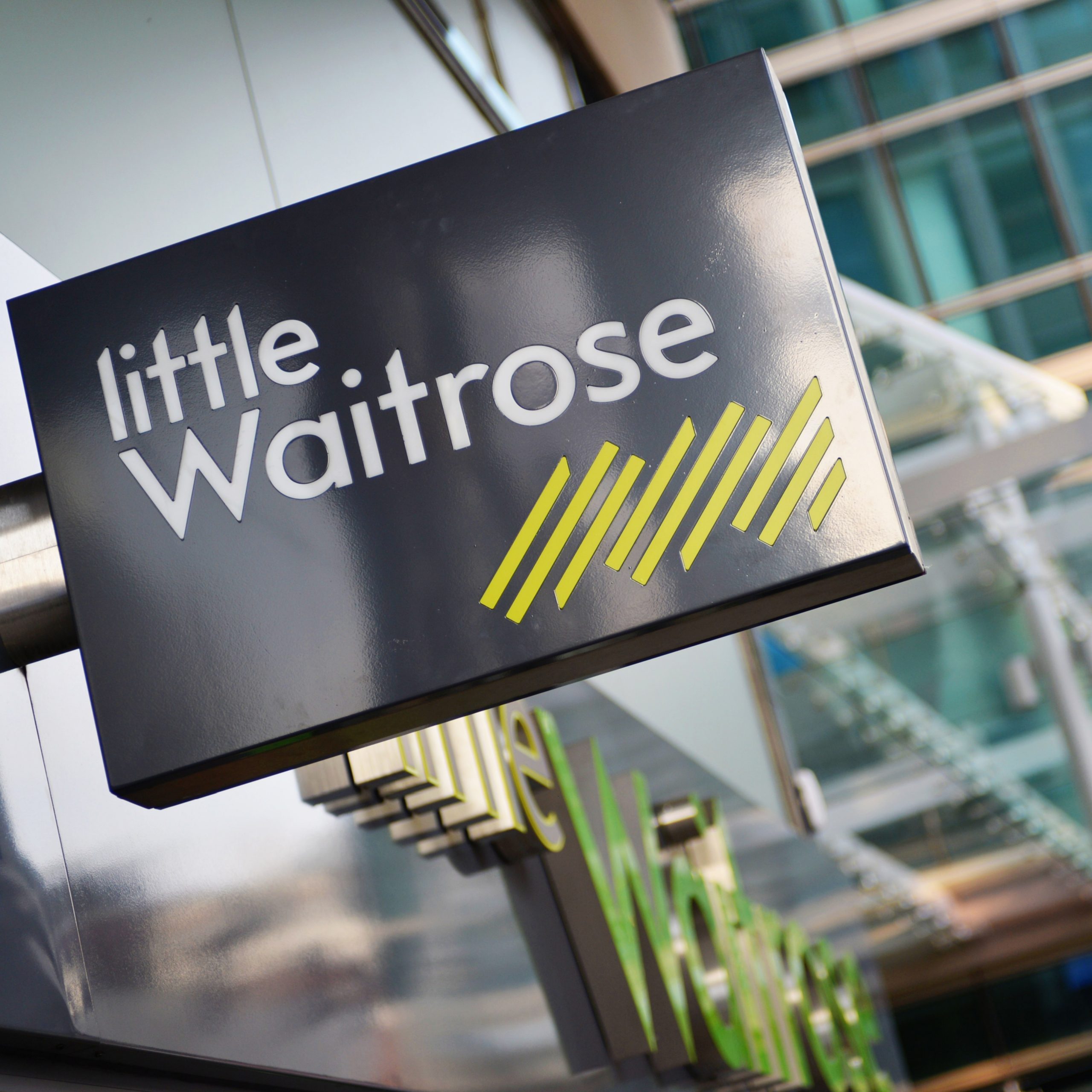 Upmarket grocer expanding in online and convenience as it braces for more pain in the world's toughest food market.
In February, Waitrose regained its crown as the best UK supermarket after a year in which its like-for-like sales increased 1.4%, it had an average 400,000 more customer transactions a week, and its slice of the UK grocery market largely stayed above 5%, rising from 4.8% two years before.
Even so, a deflationary market and fierce competition from the fast-growing discounters Aldi and Lidl – forcing it to cut prices and invest in improved service – saw its operating profit tumble 23.4% to £237.4 million. And Waitrose expects returns for the grocery sector "to be materially lower for a period of time."
The UK grocery market is rapidly fragmenting and the 'big four' – Tesco, Asda, Sainsbury's and Morrisons – are being squeezed at one end of the price and quality scale by Aldi and Lidl, and at the other end by upscale rivals Marks & Spencer and, particularly, Waitrose.
According to Kantar Worldpanel data on Great Britain's grocery market, Waitrose's share has risen from 4.6% in the 12 weeks to October 14, 2012, to 5.1% as at this June 21, while Lidl went from 2.8% to 3.9% and Aldi, overtaking Waitrose, from 3% to 5.5%.
Novel 'Pick Your Own Offers' scheme
Fighting back amid the unrelenting price war in the UK, in June Waitrose introduced a new scheme offering loyalty cardholders 20% off their favourite 10 items from an initial list of almost 1,000 lines.
Waitrose CEO Mark Price described the 'Pick Your Own Offers' scheme as ground-breaking but admitted it would be expensive for the grocer. Cherry vine tomatoes have been among the most chosen products so far.
Building online and convenience offer
Being "Britain's leading omnichannel retailer" is now one of Waitrose's key strategies, according to the John Lewis PLC financial statements for the year to January 31. The priorities listed under the goal include building Waitrose's online presence, broadening its convenience offer, and developing compelling reasons to visit shops.
In order to grow its online grocery business, in March Waitrose opened a 90,000 sq ft bespoke e-fullfilment centre in Coulsdon, South London.
Waitrose e-fullfilment centre in Coulsdon, South London
In regard to its convenience offer, last year Waitrose opened another 20 'little Waitrose' convenience shops and 13 new core shops. It now has 339 shops in England, Scotland, Wales and the Channel Islands, including 61 convenience shops.
Central London was the focus for the new 'little Waitrose' openings last year but this year Waitrose has said it will go further afield in Greater London for its planned 7 new 'little Waitrose' shops.
The 'little Waitrose' shops range from 3,000-7,000 sq ft, in comparison to an average sales area of 20,000 sq ft for traditional Waitrose branches. In August last year, in a bid to attract 'transumers' – the fast-growing market of travelling consumers – Waitrose opened the first of its railway station outlets, a 2,500 sq ft 'little Waitrose' store at King's Cross in central London.
And among measures to encourage visits to stores and respond to changing shopping habits, Waitrose has introduced new services, hospitality – such as opening more in-store cafes – and grazing areas where shoppers can try food and drink. "Branches like Salisbury are tapping into growth in casual dining with a wine and tapas bar."
Responding to food trends
In its Food & Drink Report 2014, Waitrose reported on its response to food trends including "a huge surge" in flexitarianism – where someone follows a plant-based diet but occasionally eats meat products.
"Shoppers are choosing a 'hero' vegetable – such as a stuffed mushroom or a spiced aubergine – and adding a sprinkling of bacon chunks or chorizo pieces. To meet this growing demand we have launched new vegetable meals, such as our mushroom and spinach filo parcel and a new baby kale and butternut squash microsteam pack to save time for our flexitarian shoppers."
Waitrose also said consumers' taste buds are demanding new, exotic flavours and increasingly there's a mix-and-match approach, using ingredients associated with one country in dishes from another. "Yuzu, a Japanese citrus fruit, is now often used in French dressings, and Kimchi, fermented cabbage from Korea, is employed as a burger dressing."
The same report said that compared to 2013:
Exotic fruit online sales were up 81%

Stuffed mushrooms sales were up 22%

Stuffed pepper sales were up 17%
​​
Inside Waitrose, Canary Wharf
Summer brings higher salad, fruit sales
According to recent weekly trade updates by Waitrose, it is seeing strong increases in its sales of salad bowls and British asparagus, which for the week to June 6 were up 43% and 41% respectively on the same week last year, while frozen fruit surged 26% and soft fruit saw an 11% uplift. And for the week to July 3, it said the start of Wimbledon saw strawberry sales up 15%. Amid the good weather, its 'food to go' range was up 10%, with salads proving particularly popular, at 21% higher than last year​. Waitrose has also reported that with the bumper UK cherry harvest this year it has 20% more of this fruit on sale.
sources: various, including Waitrose, Kantar Worldpanel
JB