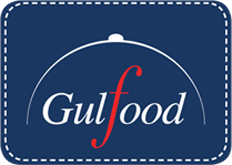 Entries close on January 29 for the Gulfood Awards, which are designed to celebrate excellence and innovation across every category of the global food industry.
Now in their seventh successful year, the awards are being held as part of the Gulfood show, taking place at the iconic Dubai World Trade Centre (DWTC) from Sunday February 21 to Thursday February 25, 2016.
The finalists and winners in the 2016 awards will be announced during a special gala dinner in Dubai on the first day of the show February, February 21.
The 22 award categories include:
Best new functional food or drink
Best new Halal food
Best new fast food product or innovation
Best new frozen or chilled food
Best artisan or local food
Best health education initiative
Best new foodservice innovation
Best environmental sustainability initiative
Best consumer marketing campaign
Best trade stand
Gulfood Outstanding achievement
Best foods company, and
Best newcomer brand or business
Gulfood show a global product showcase and trade platform
Gathering 5,000 food and beverage exhibitors from over 120 countries, the Gulfood show is billed as one of the world's most important annual food and hospitality shows and an unrivalled chance to source and select from an incredible global product showcase. As one of the largest fairs in the Middle-East, it is very popular among importers and exporters of agro products and a crucial trade and business platform in a region with ever increasing demand – exhibitors and visitors from almost every country in the world meet at Gulfood to conduct cross-border business and establish international contacts in the trade arena.
Last year Gulfood attracted 84,642 total trade attendees, 64% of whom came from non-United Arab Emirates (UAE) countries, with a total of 156 countries covered, and 83% of visitors were looking to purchase within the next 6 months.
From specialty and fine food, to the widest range of organic food and drink, it is the opportunity to discover unique products from hundreds of specialist producers and over 110 international pavilions. Specialty areas covered are artisanal products, children's products, ethnic food, fair trade, gift packs/hampers, gourmet & fine food, Halal products, health/wellness products, organic products, private label, ready meals and special diet products.
Safeguarding the UAE's food security
The show venue, the Dubai World Trade Centre, is within the business hub of Dubai, the city which is itself a hospitality, trade and tourism hub for the Middle East. A majority of UAE imports are traded through Dubai, its biggest city.
And according to UAE Minister of Economy Sultan Al Mansouri, food imports into the UAE – which buys in 85% of its food – are poised to rise from $100 billion (Dh367 billion) in 2014 to $400 billion in the next decade. Due to the lack of arable lands in the UAE, the government plans to develop farmland in other countries to help to secure food supplies amid increasing demand and it is also urging diversification of the sources of imported food so as to hedge against any crisis.
The UAE has already invested in agro-food initiatives in Namibia, South Africa and in several Arab countries including, Tunisia, Morocco, Algeria, Sudan and Egypt, Al Mansouri said.
Within the wider Gulf Cooperation Council (GCC) – consisting of Bahrain, Kuwait, Oman, Qatar, Saudi Arabia, and the United Arab Emirates – food consumption is expected to grow at a CAGR of 3.5% between 2014-2019 to reach 51.9 million tons by 2019 and food retail in the GCC is forecast to be worth $155 billion by 2018.