Enjoy our photo galleries from the 2015 editions of:
and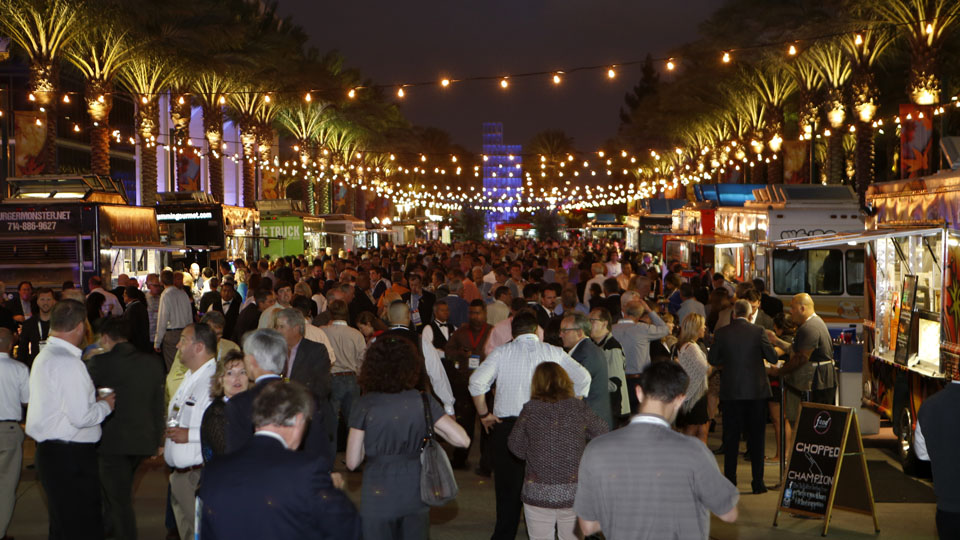 What are the major trends driving the 'Fresh Revolution' in produce marketing and how can fresh opportunities for growth be created? These are among the topics to be discussed in the State of the Industry address by the Produce Marketing Association's CEO Bryan Silbermann and president Cathy Burns on the first day of this year's Fresh Summit. Being held Friday October 23 to Sunday October 25 in Atlanta, the Fresh Summit Convention & Expo are expected to attract 18,000 attendees and 1000+ exhibitors from over 60 countries. The rich programme includes a general session on Saturday by evangelist, author and speaker Guy Kawasaki on 'The Art of Innovation', while on Sunday, Tomorrow founder and CEO Mike Walsh will help businesses anticipate the future with his address 'Global By Design'.
Featuring industry leading speakers, a wide range of workshops are scheduled for Friday and grouped under the umbrellas of Global Connections, Science and Technology, Issues Leadership, Industry Talent, and Floral. Topics to be covered include the intersection of global trade and maritime shipping, what Big Data will mean for produce operations, how to leverage data to promote food safety, an overview of key trade agreements under negotiation, and how to build a multigenerational roster of top talent.
Fostering networking and knowledge-sharing, Fresh Summit also boasts a wide range of other events and activities, including a retail tour visiting Costco Wholesale, DeKalb, Kroger and Sevananda; a sensory experience contest which will showcase innovative, kid-friendly recipes from Fresh Summit exhibitors; and awards including for excellence in packaging. Destined to be magnets for visitors this year are the Fresh Ideas Showcase, displaying the 'coolest of the cool' in new products, and the On the Go showcase for products and services making it easier to eat healthily while on the go.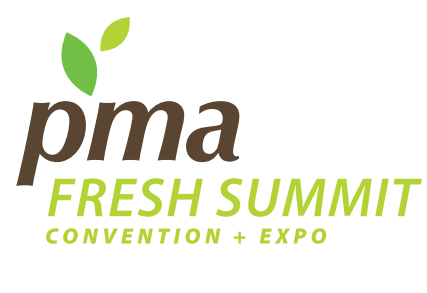 A showcase displaying products and services making it easier to eat healthy while out and about is one of the new features for this year's PMA Fresh Summit.
Being held October 23-25 at the Georgia World Congress Center in Atlanta, Georgia, the Fresh Summit Convention & Expo are expected to attract 18,000 attendees and 1000+ exhibitors from over 60 countries.
This year the highly popular New Products Showcase has been renamed the Fresh Ideas Showcase. Organisers say this series of display cases will be a magnet for attendees wanting to discover the 'coolest of the cool' at Fresh Summit before setting out to tour the vast show floor. Such showcases have been ranked the most effective promotional tactic for driving attendees to exhibits, they say.
The new "On the Go" showcase will join the tried-and-true display cases which can hold any variety of new product or service, as well as the Just 4 Kids showcase.
Participants in the Fresh Ideas Showcase will be automatically entered in the new Best Product Promo category of Fresh Summit's best of show contest. Judges will assess them on their online product listing in the exhibitor directory (pre-show evaluation), on-site display case, and promotion of the product in their booth. The winner will receive a shelf in the 2016 Fresh Ideas Showcase and a half-page digital ad in the winter issue of the PMA's magazine 'fresh'.
Find out more about Fresh Summit here.