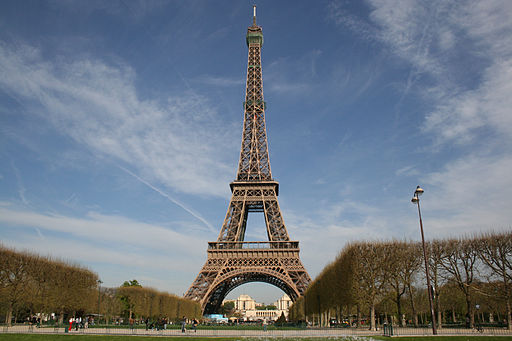 Fresh fruits and vegetables – particularly tropical and exotic – are among the best high value prospects for American companies looking to export to France, according to a report by the USDA's Foreign Agricultural Service.
Titled the France Exporter Guide, the report says prime opportunities for U.S. fresh fruit and vegetable suppliers are in off-season and extended season sales, as well as during years of short French fruit crops.
"France is the leading European market for U.S. grapefruit and number three in the world after Japan and Canada with 17.5 tons imported in calendar year 2013, valued at $20 million. The U.S. market share for citrus fruits represents 21 percent of total French imports in volume and 25 percent in value. The US was France's first supplier in volume and value for grapefruit for the first time in 2014, followed by South Africa, Israel and Spain," it says.
During short-crop years, France imports apples and pears from the US. There is also a niche market for berries, medjool dates, dried prunes, frozen fruits and nuts, fresh cherries, cashew nuts, apples, and other fresh citrus.
"Imports of fresh and dried cranberries from the US have been very successful during the last fifteen years and were valued at more than $1 million in 2014. Transshipments from other EU member states (who do not produce cranberries) were valued at more than $2.2 million the same year."
Root vegetables among few opportunities for US fresh vegetables
Very few opportunities exist for US fresh vegetables, the report says. "Trends and increased consumption indicate a growing demand for dried and prepared vegetables (washed and cut) and many supermarkets have a special section for these types of products."
However it advises there may also be demand for organic vegetables, "as the new US/EU organic agreement should open doors for U.S. suppliers."
And import statistics show US exports of fresh and chilled edible root vegetables to France have increased since 2011. "These exports were valued at $2.4 million versus $626,000 in 2010. FAS Paris initiated contact with French buyers and the American Sweet Potatoes Commission actively promotes this product among the food service industry."
Move from frozen to fresh prepared foods in food service
The report provides a guide to France's economic situation and market structure, as well as exporter tips. On the subject of food trends in France it says French consumers desire innovative and more convenient foods offering a quality image, better taste, and increased health benefits
It also mentions that the French food service industry is moving towards fresh consumer-ready products at the expense of frozen foods.


Under this category, dried nuts are the majority of U.S. exports, the report says.
source: France Exporter Guide, GAIN report FR9175
image of the Eiffel tower as seen from the Champ de Mars: by Edisonblus (Own work) [CC BY-SA 3.0 (http://creativecommons.org/licenses/by-sa/3.0)], via Wikimedia Commons