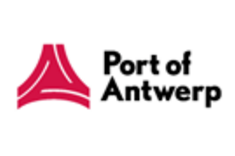 The port of Antwerp is on track to close 2015 with a total volume of 200 million tons of freight handled after hitting 156.5 million tons in the first nine months of this year, up 5.5% on the same period last year.
In a press release, the Antwerp Port Authority also said there has also been steady growth in the volume of container freight (up 8.0% in TEU and 5.4% in tonnage) and of liquid bulk (up 7.9%).
source: Port of Antwerp
Containers and breakbulk
Expressed in TEU (twenty-foot equivalent units, i.e. standard containers) the port's container volume was 7.26 million TEU for January-September, 8.0% above that for the same months last year. In terms of tonnage the volume came to 85,478,483 tons (up 5.4%).
It said that despite declining volumes on trading routes to and from the Far East, in Asian trade the port managed to close the first nine months of 2015 with growth of 6.2%.
In conventional breakbulk, the port had handled 7.3 million tons by the end of September. This was a 1.8% drop in volume and something the authority said was due to "the increasing containerisation of fruit and the consequent fall in conventional handling."
source: Port of Antwerp
Other key figures:
Ro/ro volume: up 2.5% to 3.46 million tons
Iron & steel volume: up 2.4% to 4.98 million tons
No. of cars handled: down 9.7% to 825,312 vehicles​

Liquid bulk volume: up 7.9% to 49.8 million tons
Oil derivatives: up 4.6% to 35.3 million tons
Chemicals: up 23.7% to 10.7 million tons

Dry bulk: up 2.4% to 10.5 million tons
Sand and gravel: up 27.7% to 1.26 million tons
Coal: up 12.8% to 1.33 million tons
Seagoing ships
A total of 10,786 seagoing ships have called at the port of Antwerp in the last nine months, 2.5% more than in the same period last year. The gross tonnage rose 7.7% to 271 million GT.