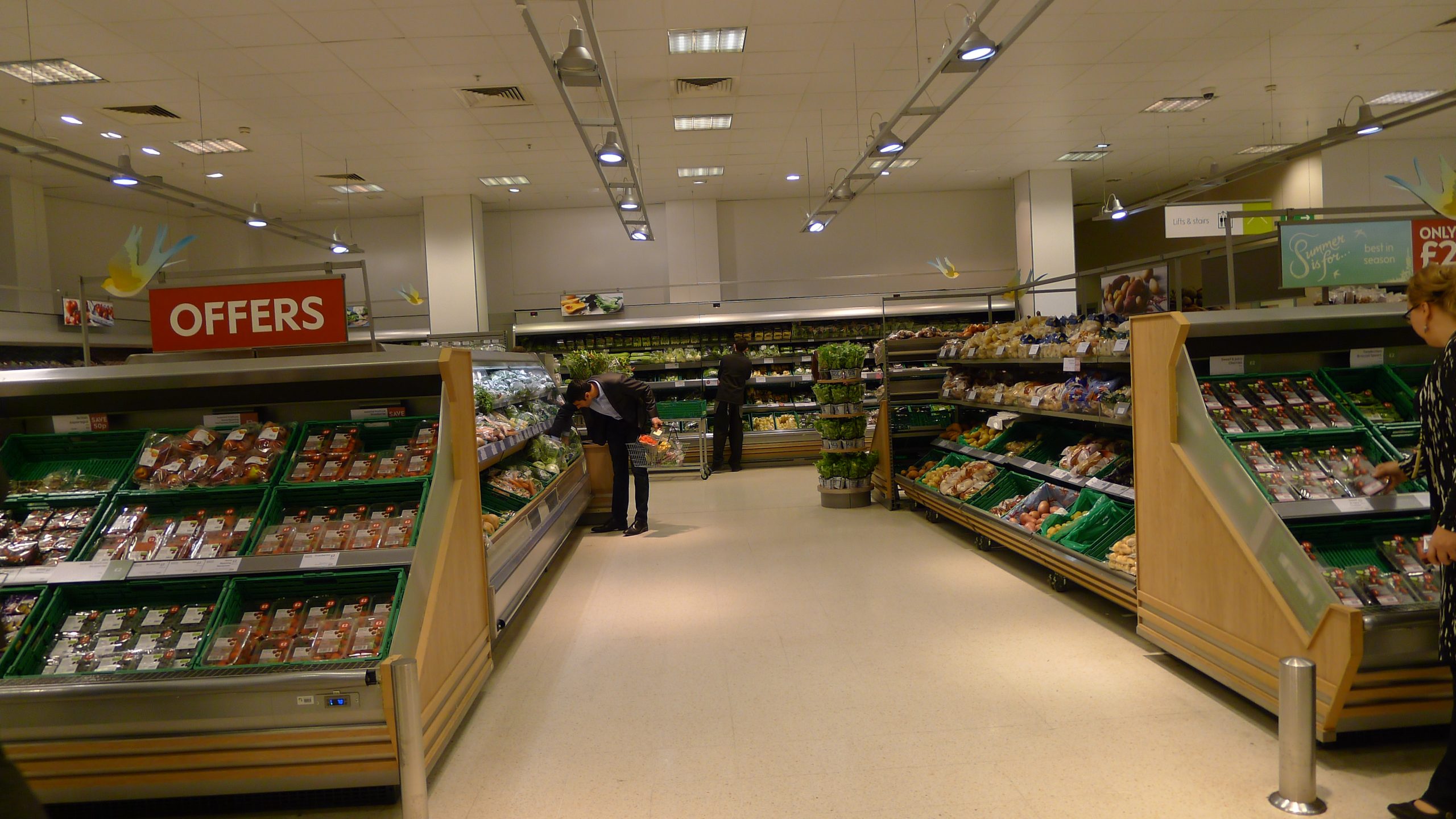 Sales of fresh fruit and of vegetables have both grown 5% in the British grocery market, according to Kantar Worldpanel grocery share data for the 12 weeks to January 31.
The research firm said consumers had clearly sought a healthier start to the year and in doing so turned to fresh foods – particularly fruit and vegetables.
These New Year health kicks contributed to a strong performance across fresh foods, but the revenue growth from fruit and vegetables – which was shared across both traditional and discount retailers – was particularly significant as both categories are still experiencing like-for-like deflation. Similar growth occurred in nuts, fresh poultry and fish but the overall grocery market's growth was slight, with a total increase of 0.2%, said head of Retail and Consumer Insight, Fraser McKevitt.
British grocery market share
The Co-operative: for the first time since 2011 the Co-operative was the fastest growing non-discounter, increasing sales by 1.4%. The convenience-focused grocer grew its own-label sales by 7%, with sales up fastest in the fresh and chilled part of the store.
Sainsbury's: increased its sales for the sixth period in row, growing by 0.6% with a resulting market share increase of 0.1 percentage points to 16.8%.
Tesco: showed signs of improvement – while revenues fell by 1.6% .These are the best numbers posted by the retailer since September of last year.
Waitrose: its market share remained static at 5.2%, sales increased by 0.1%. This makes it the 91st consecutive period of growth for the retailer.
Discount retailers: Aldi and Lidl: saw their growth accelerate – Lidl to 18.7% and Aldi to 13.7%. Their share of the market increased by 0.7 percentage points, with Lidl's rising to 4.2% and Aldi's to 5.6% – a dip from the 10.0% combined market share high they experienced at the end of 2015.
Morrisons: the sales decline lessened to 2.2%, while market share fell by 0.3 percentage points to 10.8%.
Asda: recent announcement of renewed price cuts has not yet had time to materially affect its latest 12 week figures, with sales falling by 3.8% and share falling back to 16.2%.
Read more at: Health kick contributes to grocery market growth from Kantar Worldpanel