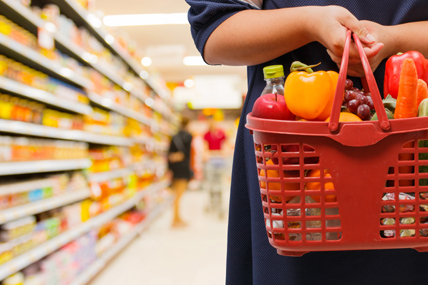 Fresh food remains pivotal in the battle to get into consumers' regular – and now smaller – shopping baskets in Spain, reports Kantar Worldpanel.
However, In its latest analysis of the Fast Moving Consumer Goods (FMCG) sector in Spain, it says both the volume and value of retail sales of perishables over January-September were 2% lower than that for the same period last year.
It attributed this to more Spanish consumers buying their fresh food in modern retail outlets – and paying less for it – instead of in specialist and traditional greengrocers.
The report Retail trends 2016 shows Mercadona – with 23.0% of Spanish FMCG expenditure, up 10% on last year – continues to lead the Spanish retail market by far.
The growth is based on the chain's stake in the fresh food area and the battle is now centred on winning consumers in regions where Mercadona does not yet lead, Kantar Worldpanel said.
Next comes DIA, which has reinvented itself, improving its image and winning more consumers through measures such as its La Plaza (marketplace) fresh food model. As at September 11, DIA held 8.7% of the Spanish market, up 0.1% points on 2015.
Lidl is Spain's fastest growing retailer. It currently holds 4.0% market share, having gained 0.5 points on 2015, and has improved its rating in the last year in attributes such as store cleanliness and layout and the possibility for consumers to do all their shopping there.
While hypermarkets (superstores) have maintained a 13.6% market slice – with Carrefour at the top with its 8.5% share – these stores are losing out with the trend to smaller shopping baskets.
Regional supermarkets and online channels: two growing purchasing options
In contrast, two channels are gaining ground and filling consumers' shopping baskets: regional supermarkets and e-commerce.
Regional supermarkets are emerging as an alternative to national retailers, having moved up 0.2 points since last year to achieve an 11.1% market share.
"Brands like Consum, Ahorramas and Eroski stand out for their importance in their areas of origin and each have found themselves to be in the Top 3 retailers in their respective regions.
"These chains are often ranked higher in small or routine shopping baskets and are more geared towards fresh food products. They also place more importance on their own manufacturers' brand lines, Kantar Worldpanel said in a press release.
But the most high-profile player of recent months has been e-commerce, which now represents 1.1% of Spanish expenditure in FMCG, attracts 3.7 million Spanish households and is generating new shopping habits.
Florencio García
Kantar Worldpanel retail sector director Florencio García said 'pure' online retailers are taking off and this is "shaking up distribution and causing the large groups to make a move."
"Amazon, El Corte Inglés, Carrefour and DIA are driving Spanish consumers' interest in online purchasing with their movements, pending the sector leader's movements, Mercadona, where one in every five online buyers now making purchases on the brand's website," García said