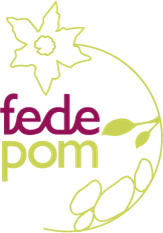 The French Potato Delegation, FEDEPOM, will attend the WOP 2015-World of Perishables in presence of six diversified companies to showcase high quality of farm products to the local market. The French Federation of potato Packers and Traders will have a stand on the exhibition and will be located Stand E10 – Hall 3 at the Dubai World Trade Centre from this October 5-7.
FEDEPOM is the Federation of French potatoes traders, with over 70 members, representing over 80% of market players in France. This year, and for the first time, FEDEPOM will present six companies to introduce to the UAE and the Middle East market the French diversity of potato varieties such as: Agatha, Anabelle, Melody, Caesar, Mozart, Franceline, Charlotte, Bintje, Vitelotte, Ratte. UAE companies could avail of this opportunity to enter into new business partnerships.
France is one of the biggest producers of potatoes in the world, with a farmland of 120,000 ha, and a production between 5 and 6 millions of tons last year. The potato is also very important in the history of France. Indeed, the French pharmacist Antoine-Augustin Parmentier, who recognised the nutritional values of the potato, promoted its human consumption and production in France. Dr Parmentier's crowning glory was when his recipe "hachis Parmentier" was served to Louis XVI and the Queen of France – Marie-Antoinette – in 1785.
FEDEPOM will be located at the following stand: SE10 – Hall3 – WOP 2015- DWTC.