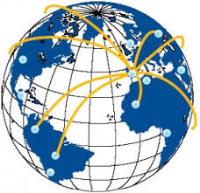 Argentina, Brazil, China, Japan, India, Peru, Thailand and the United States are among the markets Spain's fresh produce sector is actively exploring for new export opportunities.
Work on accessing these countries was discussed this week in Madrid by a special fruit and vegetables working group set up as part of the Spanish government's internationalisation plan.
Fepex, the Spanish federation of associations of producers and exporters of fruit, vegetables, flowers and living plants, said in a press release that the 7th meeting of the working group saw further analysis of problems in accessing non-EU markets requiring phytosanitary protocols, as well as the receipt of updates on work underway to secure market access.
New proposals for opening up markets were also put to the meeting and Fepex said in this context it conveyed, among other proposals, the Spanish sector's interest in access to Peru for stone fruit.
Priority markets and products
Fepex said among the priority markets and products being analysed by the working group regarding export opportunities are:
Argentina: onions, cherries, strawberry plants, apples, peaches, plums, stone fruit trees;
Brazil: strawberries, blueberries, strawberry plants, watermelon plant seeds, and aubergine (eggplant) seeds;
China: peaches, plums, grapes;
Japan: persimmons and tomatoes;
India: pip fruit and persimmons;
Thailand: stone fruit,
United States: Fepex said Spain can now

export apricots and avocados to the US

under an agreement between the US Animal and Plant Health Inspection Service (APHIS) and Fepex. A requirement of the US was that Fepex set up a Trust Fund. Work continues on agreements with the US for the export of Spanish

peaches, nectarines, plums, cherries, strawberry plants, pears and apples

.
The fruit and vegetables working group, one of various groups established under the framework of the Spanish government's Internationalisation Plan for the Agro-food Sector, includes representatives from the government, including the Spanish foreign trade office, and organisations representing the sector, such as Fepex.
Image: courtesy of Fepex