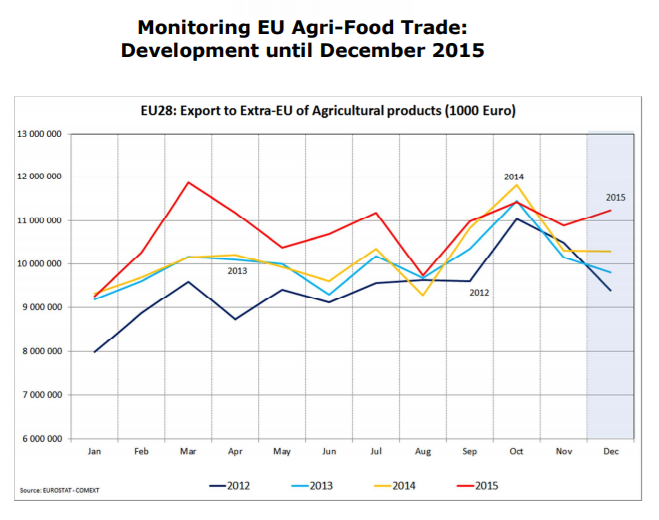 European Union imports of tropical fruit, nuts and spices rose by 26% – equal to a €2.7 billion boost in value – last year, a European Commission report on EU agri-food trade shows.
Among other imports of products other than commodities, it highlighted increases including those of:
Fruit and vegetable preparations: +€757 million, +25%,
Fresh fruit: +€511 million, +9.5%,
Fresh vegetables +€373 million, +9.5%.
EU agri-food exports to third countries
However, while EU agri-food exports to non-EU countries totalled €129 billion last year – up 6% in value on 2014 – fresh fruit was one of the products where the value fell, namely by 12%, or €341 million.
Regarding those products where the value declined, the report said this was either due to the Russian embargo or the contraction of Chinese demand for dairy products.