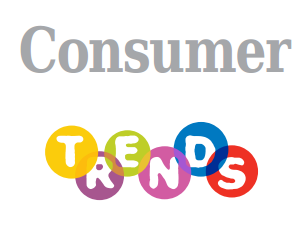 This edition of Consumer Trends appeared on page 4 of edition 140 (Nov-Dec 2015) of Eurofresh Distribution magazine. Read that issue online here.
Cooler every year: kohlrabi

Touted as the next 'it' veg, kohlrabi is as versatile as it is trendy. Time Magazine describes its texture and flavour as similar to broccoli, but said it is sweeter. Popular in its native Germany, kohlrabi can be cooked, added to soups, eaten raw in salads or as a crunchy snack, and even fermented. This brassica, which comes in white and red varieties, is becoming popular in avant-garde restaurants and now being discovered by consumers in North America and wider Europe. Suppliers will increasingly be using chefs to entice consumers to try this veg, which also has health benefits including being high fibre and in Vitamin C and other antioxidants, and low in calories.