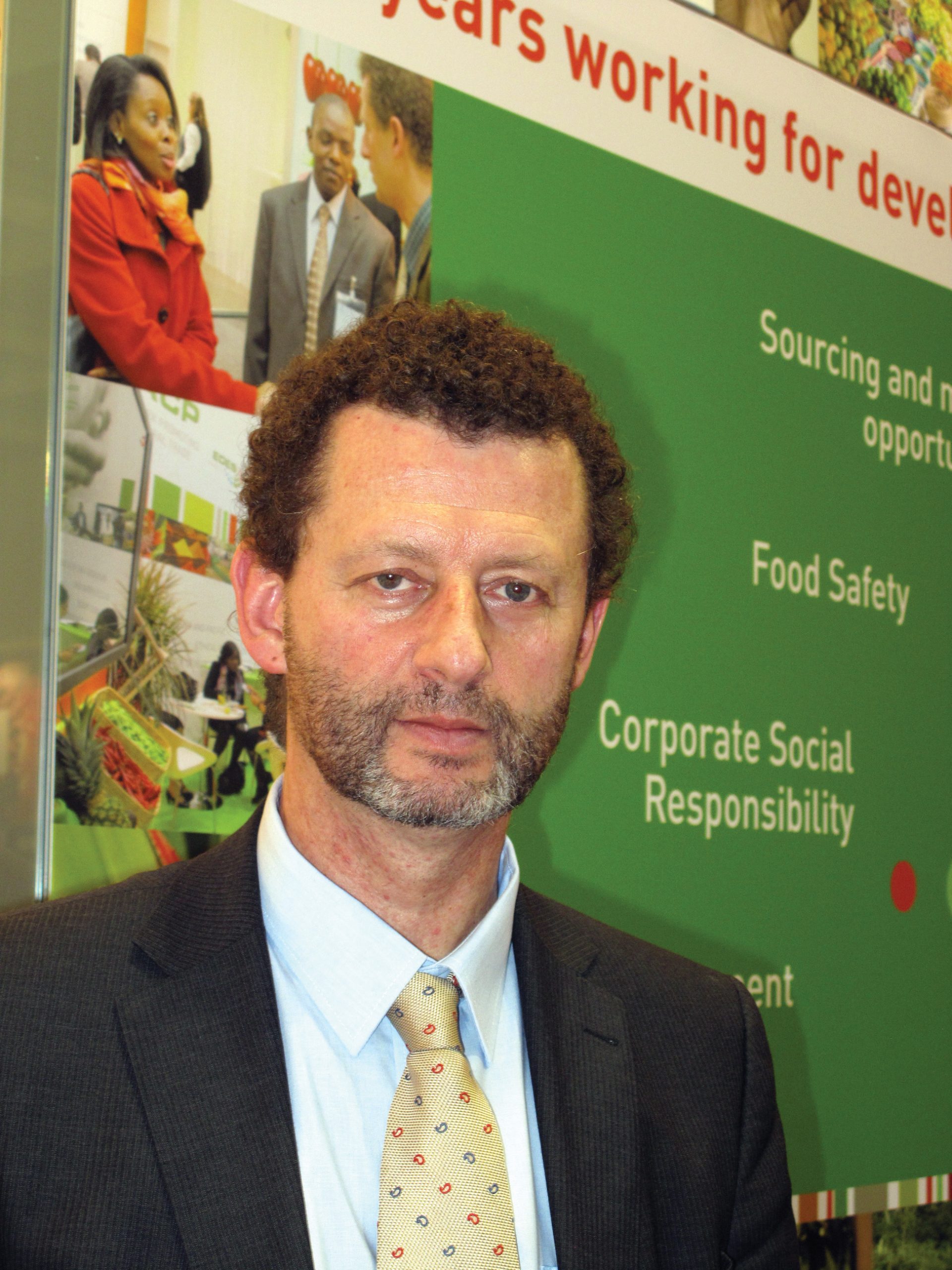 COLEACP launches a new model for fruit and vegetable trade with developing countries
A charter to encourage a new CSR-based produce trade model was announced at Fruit Logistica by COLEACP, the organisation that manages the PIP and EDES programmes financed by the European Development Fund. "Enterprises that voluntarily commit themselves to this charter will receive backing from COLEACP to implement corporate social responsibility", said Guy Stinglhamber, the COLEACP director. "Training and technical assistance modules will be created to support them".
For the past two years COLEACP has been paying particular attention to upgrading ethical and sustainability standards in the relations between ACP producers and European importers. From now on, this aspect will be an essential feature of COLEACP's activities. The European Development Days organised by the European Commission at the end of November 2013 put forward the idea that public-private partnership and corporate social responsibility (CSR) are essential factors for development. Immediately afterwards, COLEACP announced the launch of the PPP4PPP declaration: Public-Private Partnership for People-Planet-Profit. "This declaration upholds the new European development policy and the idea that CSR is a major factor for development", emphasised Guy Stinglhamber. The declaration has been signed by 400 companies, interprofessional organisations and associations representing 30 to 40 million growers.
EU-Africa Business Forum
The PPP4PPP declaration will also be posted online in order to attract new signatories before the EU-Africa summit at the beginning of April, where COLEACP is co-organising an EU-Africa Agri-business Forum.
Since 2001, COLEACP has been managing the PIP and EDES programmes, financed by the European Development Fund, which have provided 100 million euro's worth of technical assistance and training to ACP produce sectors. COLEACP (the Europe-Africa-Caribbean-Pacific Liaison Committee) was created in 1973. It is an interprofessional network that aims to defend the interests of producers/exporters in Africa, the Caribbean and the Pacific and EU importers of horticultural products. It has 400 members, representing 85% of the fruit and vegetable exports from ACP countries to Europe, and works hand-in-hand with FAO, the UN, the World Bank, DG SANCO and Freshfel, among others.
VB