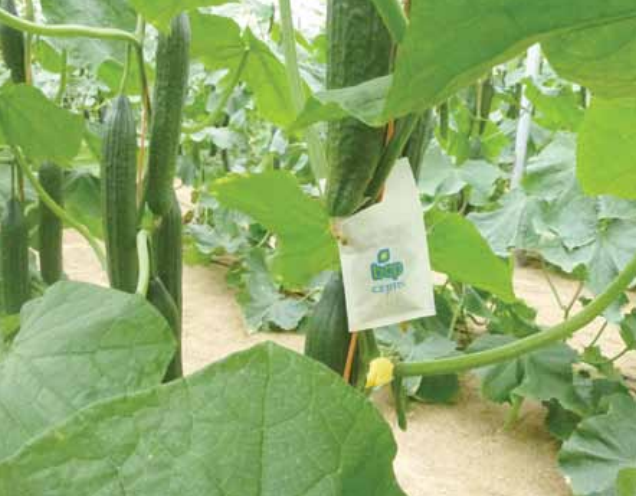 Industry association IBMA gains members as more conventional chemical companies also provide biocontrol products
About half of all substances currently awaiting EU registration as agrochemicals are biological, estimates International Biocontrol Manufacturers' Association (IBMA) executive director David Cary. That hints at the big growth ahead for biocontrol, he said, especially as now only about 5% of agrochemicals on the market are biological. "I think that shows there's a change and in the future you can rely more on these products as more of them will be available."
Big players getting into biocontrol
The worldwide association of biocontrol industries producing microorganisms, macroorganisms, semiochemicals and natural pesticides for plant protection and public health, the IBMA is also seeing an interesting change in its membership.
Cary said most of the traditional agrochemical players are now also involved in biocontrol technology, joining what have traditionally been mainly small and medium-size enterprises. "We've had a big influx of these large companies join the association as members so it's nice mix of small and big companies now."
Cary said the diversity is welcome because the kinds of products developed and brought to the market differ between big and small companies. Both farmers and consumers stand to benefit from having wider choice in products promoting sustainable food production, he said.
Survey to calibrate biocontrol sector size, growth areas
While biocontrol is estimated to form only about 5% of the overall agrochemical market, Cary said the IBMA's membership has been growing at about 15-20% per annum, a rate some analysts say mirrors the growth in farm usage levels of biocontrol products. But exactly where that growth is occurring and with what kinds of products is hard to pinpoint.
That's why one of the IBMA's plans for the first quarter of this year is a survey of its members. "We need to have some data for the industry because at the moment we rely on other sources' figures and there are some discrepancies there. We'd like to have a breakdown to know which segments are growing fastest and in which countries," he said.
Joint IBMA – Copa-Cogeca push to give farmers more biocontrol choices
A highlight of 2014 was a IBMA'a agreement with Copa-Cogeca, the European farmers' lobby group, to work together to accelerate the development and use of biocontrol tools for farmers. Under one of the three pillars of this agreement they will work with EU member states and the European Commission to "make some changes in the incentives and procedures for the registration of low risk substances and products (many of which involve biocontrol) so they come to the market faster," Cary said. Expediting registration is a "huge area that we'll be concentrating on for 2015."
Another pillar focuses on making more biocontrol products available to growers for minor uses and specialty crops, which is particularly an issue in Europe. A third pillar will see the two organisations cooperate to develop some targeted solutions for priority pests and diseases. This will initially focused on pilot crop systems including for bell peppers, grapes, cucumbers, leafy vegetables, soft fruit, carrots and onions.