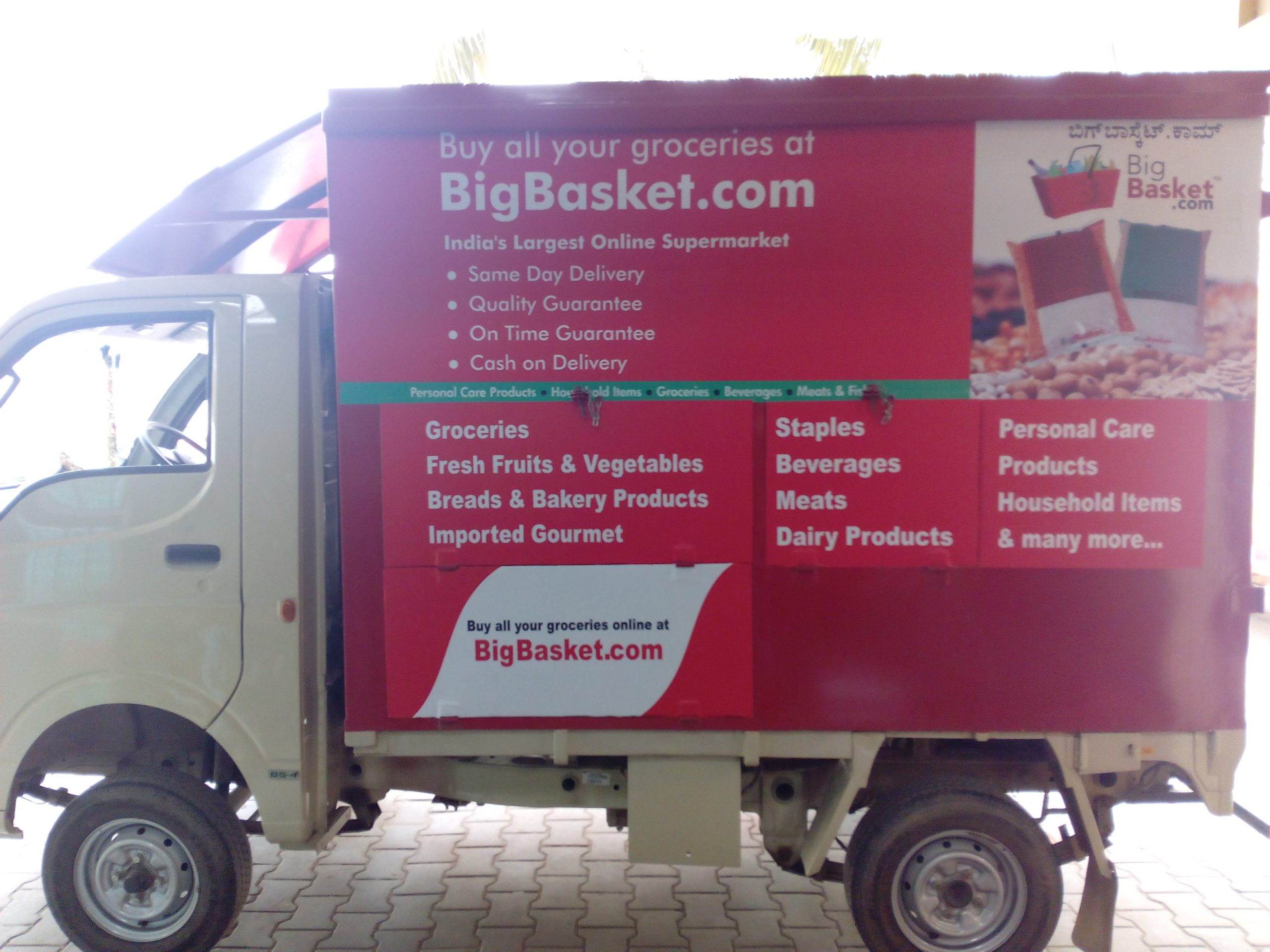 India's online grocery market is still in a nascent stage and primarily confined to Tier 1 cities, says New Delhi-based market intelligence centre 6Wresearch.
And the hyperlocal model (which usually features on-demand delivery) is growing faster than the 'pure-play' one (such as businesses that focus only on e-commerce) in India, it says in a recently published report summary.
"(The) pure-play business model requires heavy investments and warehouses, which pushes the overall operating cost. On the other hand, hyperlocal model saves cost and time of delivery due to the support from the local merchant," it says.
6Wresearch predicts India's online grocery market will grow at a CAGR of 62.7% over 2016-22.
"India is the sixth largest grocery market in the world, which is majorly dominated by the unorganized sector with over 12 million pop and mom stores all over the country. Online grocery market is one of the fastest growing markets fueled by the intensifying e-commerce industry."
But senior research analyst Avishrant Mani said the fruit and vegetables segment is growing sluggishly compared to other grocery segments, "since (the) consumer prefers to purchase fruits and vegetables in fresh condition, favours touch and smell of the items to judge the quality."
Otherwise, the grocery and staples segment is contributing major revenue share in the online grocery market, followed by the FMCG segment.
"Bengaluru from southern region is the key market for online grocery, followed by Mumbai from western and Delhi from northern region. Online grocery companies are mainly operating in metropolitan cities due to better infrastructure facilities and higher internet penetration as compared to tier II and tier III cities.
"However, online grocery firms are now targeting tier II and tier III cities to expand their presence on a pan India level. BigBasket, one of the key players of the market, is planning to enlarge its operation to 50 cities by the end of 2016."
Read more "Wide Acceptance of Online Shopping and Busy LifeStyle Spurring the Growth of Online Grocery Market in India – 6Wresearch"