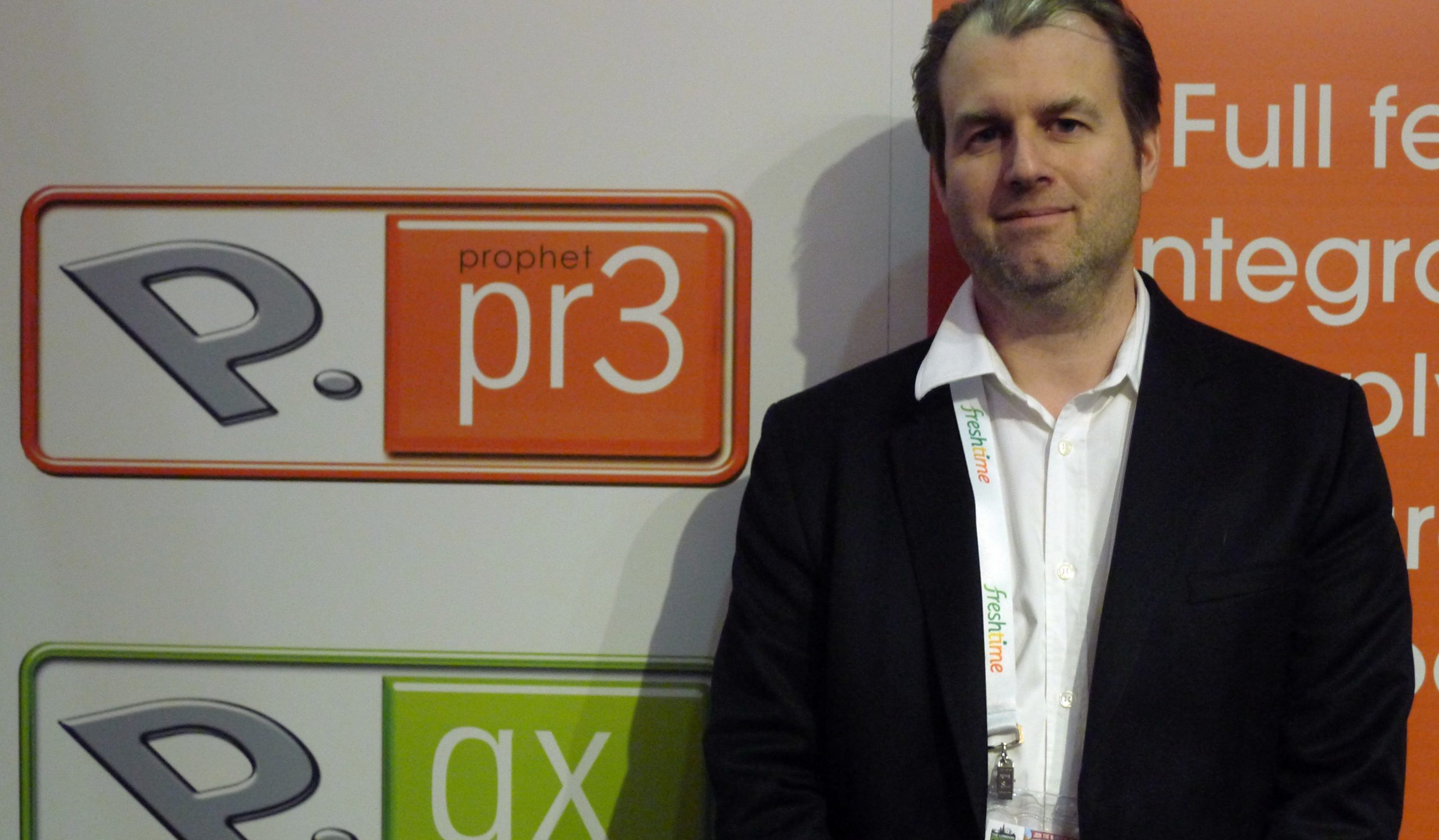 "Traceability is now expected by retailers, as opposed to something that's nice to have," Prophet customer relations director Paul Seekins told ED at the London Produce Show.
Prophet is a leading designer and provider of supply-chain software for the food and horticultural sectors, with extensive expertise in fresh and chilled horticultural products, and was an official partner and sponsor at the show.
Seekins said one of the competitive advantages of Prophet's software is batch control.
"A batch can be as big or as small as you want it to be – it can be a ship, a truck or even down to a pallet – it gets a unique number no matter where it goes, if split down, packed, wasted or marketed, whatever, the identify of that batch goes with the product.
"It can end up on the shelf as something completely different but we can trace back to that raw product, who supplied it and potentially which field or tunnel it was grown in, depending on the requirements of that particular supply chain."
Traceability is now much higher on the agenda for retailers and suppliers, Seekins said. In the US, fresh produce food scares – where, for example, people have died from food poisoning linked to eating melons – has highlighted the need for much higher levels of traceability.
"Because not only do you need to know that you have an issue now, you also need to know precisely who else has had that particular batch in order to be proactive and do a proper recall, without scaremongering everybody who might have ever bought something from you."
"We specialise in fresh produce and therefore we deal with all kinds of it – everything here at the show is a commodity that is being transacted on our system somewhere in the world," he said.
Prophet: http://www.prophet.co.uk/
London Produce Show: http://londonproduceshow.co.uk/
JB