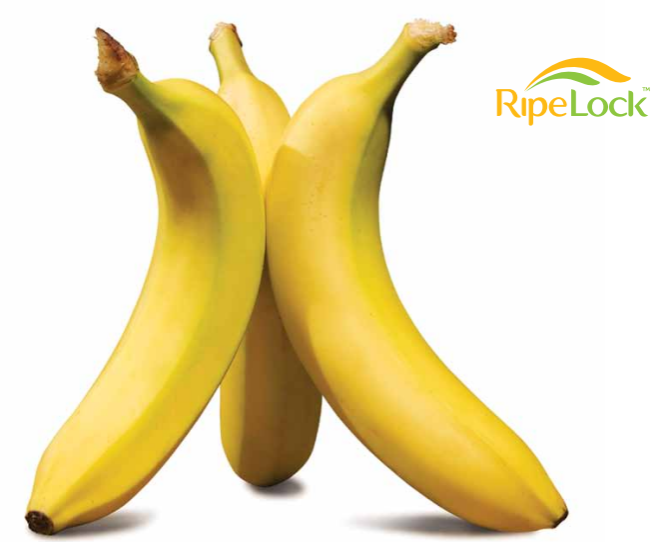 Today's produce market is often focused on newer, high-value categories, such as avocados and berries, as well as consumer convenience packaging. And while retailers are wise to keep up with consumer trends around these profitable products, it's also critical not to lose focus on industry cornerstones such as bananas.
Innovation is happening in the banana industry as well. With bananas at the top of most supermarkets' register rings, it pays to keep inventories and displays in exceptional form, according to AgroFresh Solutions, Inc., a global leader in food quality management.
"The banana category is the largest in retail produce, and serves as a driver for a retailer's overall produce sales," said André Vink, EMEA new business development manager for AgroFresh. "If the banana display looks appealing, customers tend to purchase more and feel confident in the quality and freshness of the other fruit in the store."
New technology helps increase sales and reduces waste
Innovation from AgroFresh is revitalising the banana category — with technology proven to help sell bananas by giving them greater consumer appeal and a broader window of freshness.
The new RipeLock™ Quality System works with the banana's natural ripening process to maintain optimal color significantly longer than conventional bananas. "RipeLock helps maintain bananas' ideal visual and edible quality longer," Vink said.
"This results in more appealing and marketable bananas, which, in turn, can generate higher revenue, improved operations and more repeat customers."
A recent independent study with 160 consumers in the United Kingdom revealed how RipeLock positively affects banana taste and appearance, which are key factors in buying decisions. Seven out of 10 study participants preferred the quality of RipeLock bananas over regular, in-market bananas.
The study also demonstrated the ability of RipeLock to reduce retailer and in-home waste by maintaining fruit longer at the optimal color and flavor preferred by consumers.
Flexibility to manage fruit supply and labor costs
"The benefits of RipeLock go beyond simply enhancing and extending fruit quality," Vink said. "It provides retailers and ripeners with the flexibility to manage their fruit supply and labor costs without changing standard handling practices."
RipeLock is a patented system that offers flexibility and consistency to distributors, ripeners, retailers and consumers to handle and purchase bananas at their preferred ripeness stages.
Additionally, the RipeLock MAP bag maintains ideal humidity levels to extend banana green life while limiting the risk of rots and molds. It also prevents fruit dehydration and reduces fruit weight loss during shipping.
Applied at the final stage of the ripening cycle, the RipeLock application works synergistically with the uniquely-designed MAP environment inside the bags, helping retailers deliver bananas with consistently higher color grades with lengthened shelf life. Application is efficient and requires no extra handling in the ripening process, such as restacking boxes or cutting of vacuum pack bags.
"With RipeLock, you'll maintain banana quality during backroom storage and have the flexibility to hold fruit longer while maintaining optimal quality for sale," Vink said. "And store displays will show consistent appeal with fresh-looking bananas, even over the weekend, without restocking and extra deliveries."
With its initial success, the RipeLock Quality System has gained considerable exposure in European markets and is now available in most European countries, including Austria, Belgium, France, Italy, the Netherlands, Spain, Switzerland and the UK — in addition to the US and Canada.
This article was first published in edition 145 (Sep-Oct 2016) of Eurofresh Distribution magazine. Read more banana and other fresh produce news from that issue at: www.eurofresh-distribution.com/magazine/145-2016-sepoct.