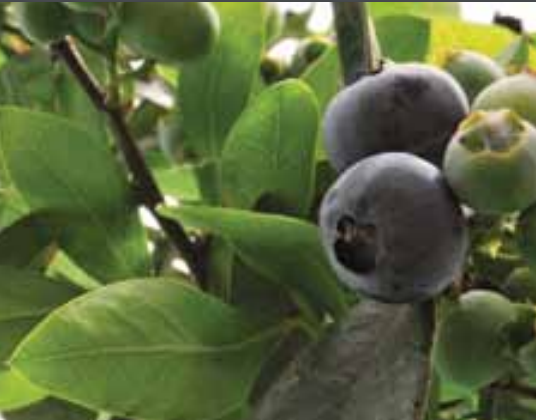 Prolonged rains and a cold spring, resulting from the El Niño current, led to a slow start to the 2015 season. In any case, the pace soon picked up again, closing the year with volumes only slightly lower than the previous campaign. Although original forecasts predicted roughly 18,000 tons, the campaign is likely to end up at around 14,600, reports Inés Peláez, general manager of the Argentine Blueberry Committee.
New horizons
Although the US and the EU are the most valuable export destinations, the ABC (Argentinian Blueberry Committee) is currently working alongside national organisations to open up new Asian markets. Among them is Japan, which closed in 2010. Since then, ongoing exchanges with the country have taken place in an attempt to move negotiations forward. China has also become a priority as a new strategic market.
One important breakthrough was the recent visit by the technical team from AQSIQ (General Administration of Quality Supervision, Inspection and Quarantine) from China. This was the first ever visit, made to carry out inspections in the producer provinces of Salta, Tucumán and Buenos Aires. This is the first stage of assessment of the fields, pests and plant health risks.
"All the signals are good and we think that we shall soon be able to open up this huge Asian market," said Inés Pelaez from the Argentinian Blueberry Committee. The committee is currently working jointly with SENASA to draft the necessary reports, as a first step towards the future realisation of a protocol.
There will also be other exchanges between plant health agencies, in the hope that 2016 will be the year the Chinese market finally opens up to Argentine blueberries. "The volumes now being exported by our neighbours in Chile amount to scarcely 20% of Argentina's output. This makes China an even more interesting market for us," Peláez said.
Quality and good flavour
Despite the development of the sector in other Latin American countries such as Peru and the potential competition, Argentina has conditions that other countries lack and the biggest challenge is raising awareness and appreciation of the quality and good taste of Argentine blueberries. Thanks to this, as different production areas are producing and exporting, if any unforeseen climatic event occurs in Argentina, another area can cover the shortfall so that the market is not undersupplied. This is why supply from Argentina is very consistent, notwithstanding what might occur throughout the season. What customers value is the stable market, consolidated over the past 20 years, with consistency of supply and reliability of all the exporters and the country in general.