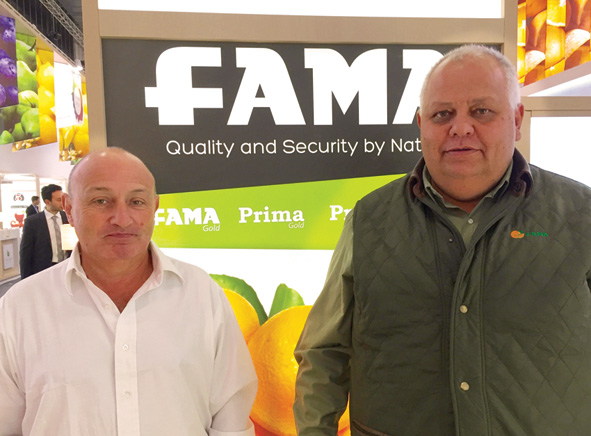 Thirty years after it was founded, Fama S.A. now occupies a significant place within the production and exportation of fresh citrus from Entre Ríos and Corrientes, Argentina.
The company has 20 owners from three generations of fruit producers whose mentality is aimed at producing quality fruit.
Today Fama has 7,000 ha of citrus farms in the provinces of Entre Rios and Corrientes, with 50% oranges and 50% mandarins.
For the latter, the company has been making contracts to have exclusive, patented varieties such as Orri, of Israeli origin.
Commercial director Alberto Lavino Zona explained: "This enables us to be always a little ahead of our competitors. Also, at times when there is too much fruit, by having what nobody else has it is easier to sell it."
He went on to describe the company's strategy, which is based on three prongs: "Innovation in varieties, where we are entering the field of red Israeli varieties, which are very valuable and take five years to develop; we are not thinking of increasing the area but improving technology to get greater production per hectare and a better yield, making the work more effective; and having varieties the market seeks, thus being more competitive."
Although the most significant market is Russia, which accounts for 50% of the volume exported, it is currently present in 30 markets and the idea is to continue growing and opening up new ones.
"What has differentiated us from our competitors is that we have always been opening up markets according to the type of fruit we produce and trying to maximise the value of each variety and each calibre."
Interested in opening up the US market, Lavino Zona underlined the need to have the backing of the Argentine government to bring down tariffs barriers.