Vergro with new centre and 150,000 tons marketed
Tue 03/03/2020
Follow us :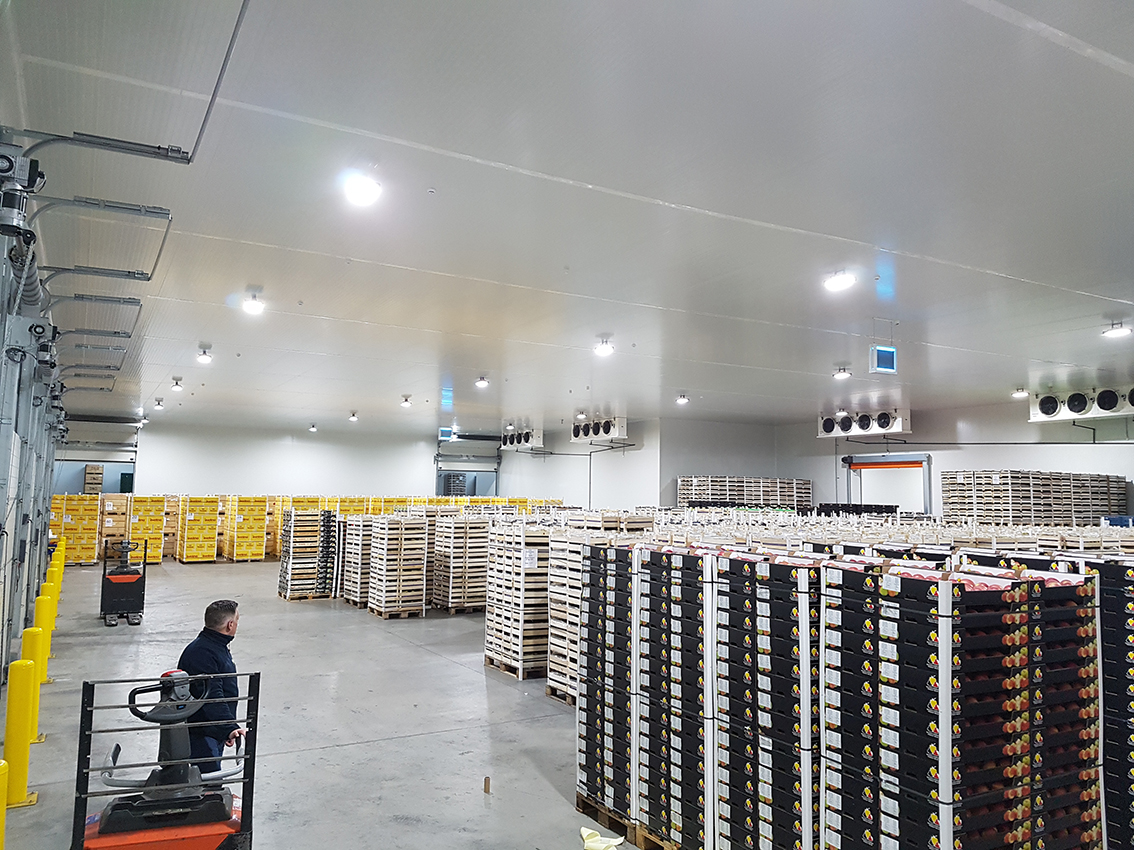 © Vegro
2019 was a great year for the Belgian company, which looks forward to the completion of a new warehouse in Sint-Katelijne-Waver.
The leading Belgian exporter reached its 2019 commercial goal of marketing 150,000 tons, of which half are top fruit and half premium vegetables. The products were sold in over 20 countries. This success is a result of several years of strategic developments towards a greater market diversification since the Russian embargo. 2019 was also the first campaign under its own management after the acquisition of D&G. "We only changed a few things in the production and are very happy with the results of the 2019 harvest," said Dominiek Noppe. The Vergro orchards include 105 ha of Conference pears, 20 ha of Red Modoc pears and 45 ha of apples, mostly Gala, Granny and Evelina varieties. "The quality of pears was perfect and the apples gave a big harvest but smaller sizes then we expected," said Noppe. Vergro also invested in 10 new hectares of Royal Gala and 5 hectares of Red Modoc, all with hail nets. It will also continue to invest in the Red Modoc variety in 2020, replacing the less interesting fields of Conference. "We want to keep on modernising the production, rather than grow in volume," said Noppe. The Vergro group supplies 80,000 tons per year, together with its growers organisation.
© Vegro
An 8000m2 modern base
in Sint-Katlijne-Waver
In 2019, Vergro completed the building of its new offices and warehouses in St-Truiden. It also aims to build a new warehouse in Sint-Katlijne-Waver. "It will be a completely cooled building of 8000 m2 just next to the auction," said Noppe. It will host the daughter company DVL acquired in 2017. Vergro's goal is to have a third distribution centre strategically located in the heart of the logistics centre of Europe. It will also help the group to increase its offer of vegetables and provide better customer service. 2019 was also the year when Vergro started sales of peppers under its "Eureka Fresh" brand, in partnership with a dedicated grower. Noppe reports great success with these peppers, which became the sixth product marketed under its our own quality label after tomatoes, leek, aubergines, apples and pears. Another main objective of Vergro in 2020 is to export under its Eureka Fresh brand only produce from the very best growers from Belgium. "Our goal is to consolidate ourselves as the best export partner for our Belgian growers and respond to the demands of all our European customers," said Noppe.