Produce speeds to Europe via sea-air transshipment in Miami
Tue 25/10/2016 by Richard Wilkinson
Follow us :
Fresh fruit and vegetables from Central America will reach Europe and Asia faster under a pioneer programme using Florida as an ocean-to-air transhipment hub.
The new alternative to sea-air transshipment through Dubai is being launched by Crowley Maritime Corp.and its customs brokerage subsidiary Customized Brokers.
According to American Shipper, the intermodal program – said to be the first known sea-air transshipment service in the US – aims to save shippers time and money and got a US government green light last month.
The pilot programme will see Customized Brokers coordinate the ocean shipment of fruit and vegetables from Guatemala and Honduras on Crowley vessels to Port Everglades, from where it will be trucked to Miami International Airport (MIA) for loading on KLM or Centurion Cargo freighters to Europe.
Crowley vice president Nelly Yunta is reported as saying the new service will be able to move perishable shipments to Europe in 4-5 days, allowing consumers to enjoy the fruit and vegetables at optimal freshness. There are hopes to later expand to more commodities and countries.
American Shipper reports Yunta said it took Florida-based Customized Brokers, in partnership with MIA officials, two years to get US Department of Agriculture (USDA) and Customs and Border Protection (CBP) approval because of concerns about potential pest infestation during the highway leg.
Measures introduced to address those concerns include packing pallets with insect-proof mesh and monitoring shipments from the farm until take-off in Miami, it said.
The process is said to be similar to one Customized Brokers uses for its air-land intermodal service for shipping asparagus from Peru through Miami and onto Canada by truck.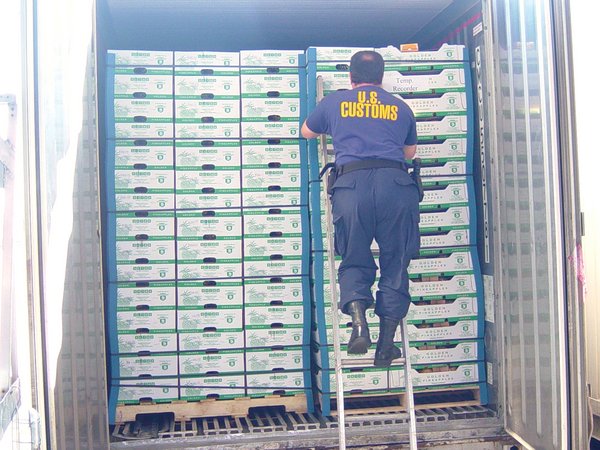 Peruvian asparagus service image above: www.crowley.com