Growtech Eurasia 2016 starts November 30
Thu 22/09/2016 by Richard Wilkinson
Follow us :
Growtech Eurasia, Turkey's biggest exhibition and among the world's leading agriculture shows, takes place at Antalya Expo Center November 30 – December 3 with more than 700 national and international participants and a target of 80,000 visitors.
The Growtech Eurasia 16th International Greenhouse, Agricultural Equipment and Technologies Fair creates an average business volume of $550 million a year. It provides participants and visitors an opportunity to reach markets ranging from European and Balkan countries to those in the Middle Eastern, Northern African and the Turkic Republics.
In a press release, organiser UBM EMEA said one of the most important needs for Turkey – which it said is now number one in Europe and seventh globally in agricultural manufacture – is for its manufacturers to get the prices they deserve.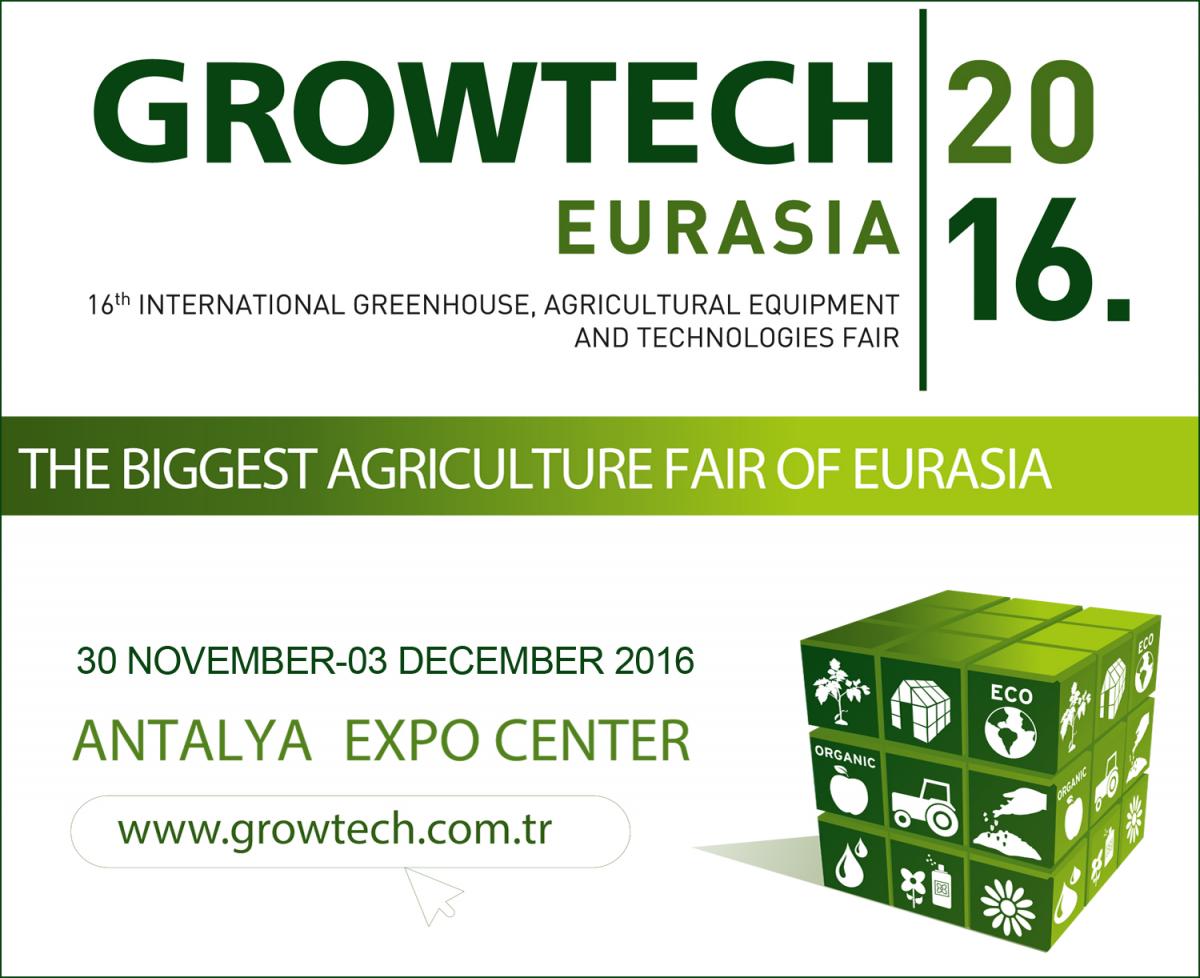 "Farmers and major agricultural manufacturers have done their parts in the best way despite hard conditions such as natural disasters and economic processes. Our agricultural manufacture, which was worth 205 billion TL in 2014, has reached up to 248.5 billion TL with a rise of 21.2%.
UBM EMEA (Istanbul) Group Director Engin Er said Growtech Eurasia is helping Turkey act as the leader in its region on agricultural manufacture and to be a global actor worldwide.
"Moreover, Growtech Eurasia is a common knowledge sharing platform where the high end technology and innovations regarding the agricultural industry are shared. We offer our manufacturers both alternative market opportunities and innovative solutions and technologies that shall increase their productivity," he said.