3rd EU Fresh Info Forum & Roundtables
Fri 11/11/2016 by Richard WIlkinson
Follow us :
The 3rd EU Fresh Info Forum & Roundtables will touch on how information technology is changing the game in fresh produce.
The world is changing rapidly and information technology is changing the rules throughout the supply chain. New businesses and concepts arise from disruptive technological developments.
The game rules in fresh produce are shifting as well, introducing new players and a new game. What will the impact of this process on fresh produce be? Frug-I-Com organises its 3rd EU Fresh Info Forum & Roundtables on November 29 & 30 in Rotterdam around the core theme Change of the Game.
Technology tour and educational sessions
The event will kick off on November 29 with a tour around state-of-the-art Dutch horticultural companies including an urban farm that produces vegetables as well as fish on the rooftop of an old office building and a greenhouse where every orchid has its own RFID chip.
On November 30, the plenary focus will be on the impact of the changing game on the fresh produce world. Various speakers will touch on new technological developments and the way those affect the customer and the complete chain.
Later on, break-out sessions are provided to cover 6 themes – data quality, farm data, technovation, logistics, fact driven decisions and the capability to change – that are essential to avoid going out of business due to digital business incompetence.
Organising partners
Frug-I-Com is a Dutch partnership in the fresh produce supply chain that made it its ultimate goal to establish electronic exchange of information between the participants in fresh produce by means of uniform labelling and electronic messages.
Frug-I-Com is organising the event for the third consecutive year together with partners, GS 1 in Europe, that works on harmonised standards and solutions for European business, IFPS, the International Federation for Produce Standards that has the objective to improve the supply chain efficiency of the fresh produce industry through international standards and the Fresh Produce Centre, the organisation that speaks on behalf the Dutch fruit and vegetables sector.
The internet is a game changer
So what is the impact of new technological developments on the fresh produce supply chain?
"Internet is a real game changer on many fronts", said Hans van Luyk, director of Dutch growers association for fresh vegetables Van Nature and chairman of Frug-I-Com.
Whether it is in the field of production, technology, distribution or marketing, there is a complete turnaround because of the possibilities the internet is offering.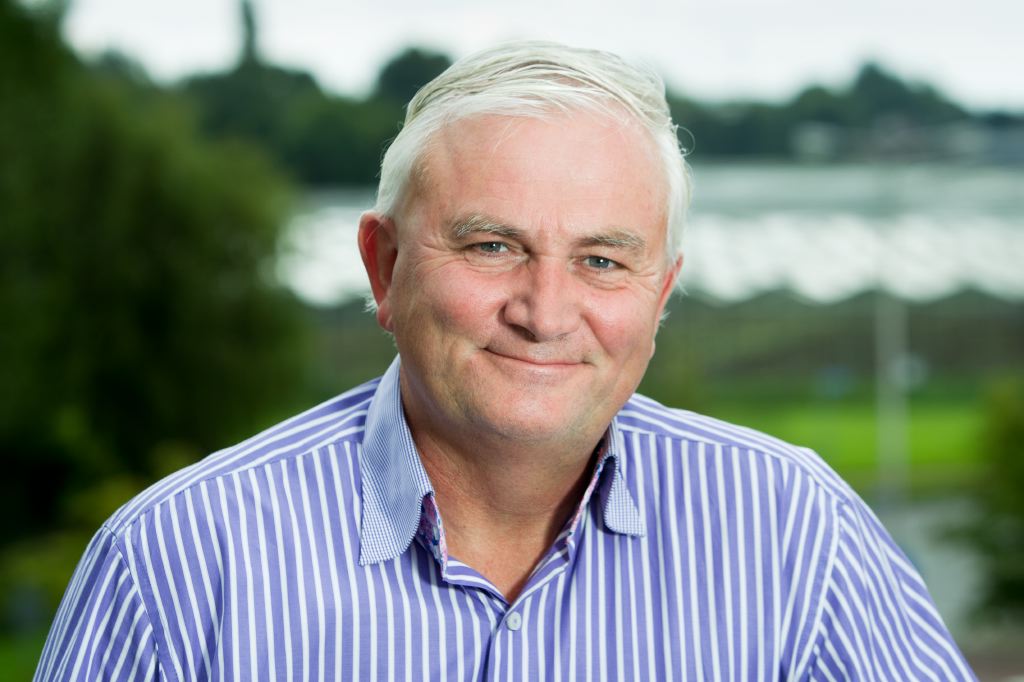 Hans van Luyk, director of Dutch growers association for fresh vegetables Van Nature and chairman of Frug-I-Com
Van Luijk observed that the distribution chain is shifting towards online more and more and also that the demand from consumers and retailers to be in contact with the producers is increasing.
It leads to new concepts as web stores for fresh produce or boxes with the ingredients for a fresh home-cooked meal delivered at your doorstep. For now this takes place on a relatively small scale, but Van Luijk thinks the influence of technological development and for example social media can accelerate this process considerably.
Standardisation is the answer to globalisation
But it's not only new technologies that bring about new possibilities. It is also about trends that can be answered with new solutions.
Trade globalisation is such a trend. "Instead of large volumes from 1 origin going to 1 destination, we now see more combinations of origins and destinations", said Tom Quets, CIO of Capespan's fruit division, supplier of fresh products and service solutions.
This trend has its influence on IT business systems. In developing automation solutions, Capespan seeks to support the need for globalised trade.
"Where possible we try to move to more and more standard operating procedures across the globe," Quets said.

"Standardisation is the answer to support changes and new processes in a way that is efficient and agile."
And that extends to outside the company to the complete chain. Chain cooperation is facilitated if systems can be adjusted to work according to similar operating procedures, he said.
Quets will speak about ERP (enterprise resource planning) during the event.
Connecting the chain
The complete chain is also the focus of Euro Pool System, a market leader in the field of reusable packaging in the European fresh supply chain.
"Our reusable trays are connecting products, suppliers, services and retailers along the dynamic fresh supply chain. By combining this with GS1 Standards and a new cloud-based system we are now able to offer smart services for supply chain control from producer to retailer," said Robert Reiche, International ICT project manager with Euro Pool System, who will deliver an address on smart return logistics.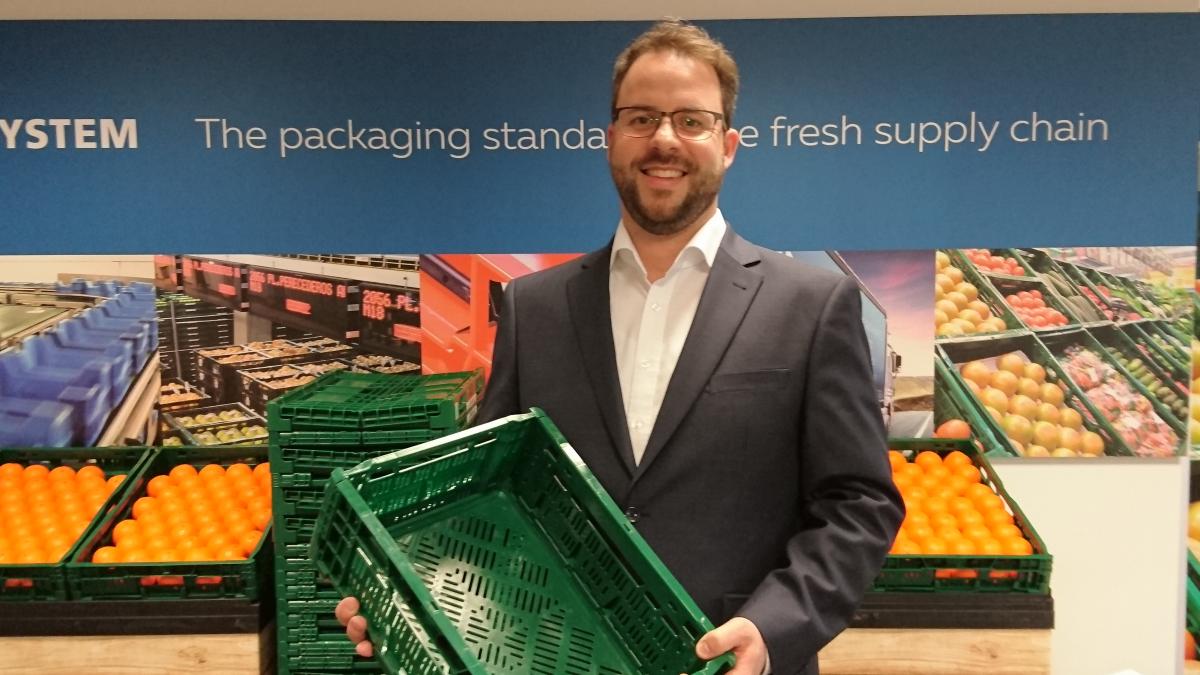 Robert Reiche, International ICT project manager with Euro Pool System
Food security and safety
Another field where technology can be a huge contributor is food security and food safety.
With an increasing global population it will be a big challenge to provide sufficient food.
Steven Martina, CEO of The Greenery and speaker at the EU Forum, wants to contribute to a healthy world by making fruit and vegetables affordable and accessible for everyone.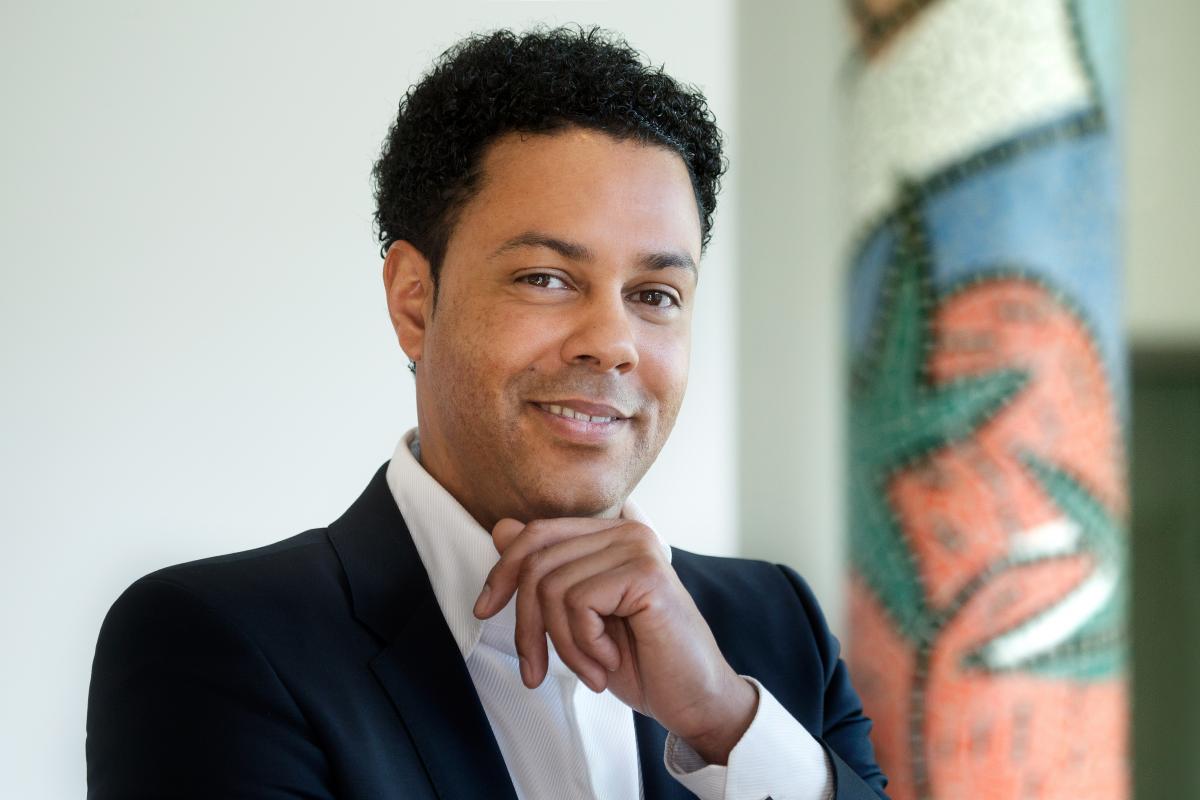 Steven Martina, CEO of The Greenery and speaker at the EU Forum
The Greenery and its 500 growers are constantly working the chain to make it more sustainable, optimising cultivation processes and inspiring consumers by responding to their needs. Technology is an important facilitator in achieving these goals.