Sival 2022
15 March 2022 @ 9:30 am

-

17 March 2022 @ 5:00 pm

Timezone : UTC+0
Follow us :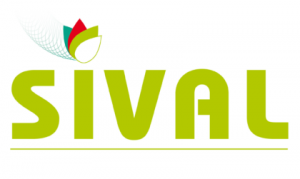 France, like many countries, is facing a new wave of Covid, reinforced by the booming expansion of the Omicron variant. This worsening health situation is impacting on economic actors. In view of the contamination peak, many exhibitors expressed their anxiety about the organisation and about the difficulty of mobilising visitors in these circumstances In this context, in order to guarantee the safety of all and to ensure that exhibitors and partners optimise their participation Christophe Béchu, Angers Mayor, Mathilde Favre d'Anne, Destination Angers President, and Bruno Dupont, SIVAL President, have decided to postpone the next edition of SIVAL to next March. SIVAL 2022 will therefore be held from 15 to 17 March 2022.
The organisation committee and the entire SIVAL team are already mobilised for this postponement, and are impatient to meet up with exhibitors, visitors
and partners from 15 to 17 March for a 2022 edition of reunion in the service of the future and the transition of plant production.
Press contact : L'Agence Vache // Anaëlle MARIE – anaelle.marie@agencefls.fr – +33 06 83 37 21 11