MedFEL 2022
27 April 2022

-

28 April 2022

Timezone : UTC+0
Follow us :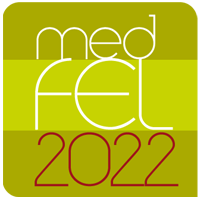 2 days of exhibition and talks, bringing together professionals from the French national and regional Fruit and Vegetable market, around eco-friendly initiatives developed by players fully committed to sustainability.
For more 10 years, the Fruit and Vegetable community has been congregating in France's Occitania region at medFEL, a venue for exchange and meetings between the sector's professionals.
In 2020 and 2021, this physical event was unable to take place; however, connections between professionals in the Fruit and Vegetable sector were maintained thanks to les Mardis de medFEL (medFEL Tuesdays), digital seminars offering people the chance to learn all the information they needed to anticipate their orders.
2022 will at last mark the comeback of the exhibition: welcome to this major event for the sector!
medFEL is a trading exhibition that facilitates connections between exhibitors and visitors, and a fertile source of information and content, with key highlights including the announcement of European harvest forecasts for summer fruits and a whole series of debates and round tables on topical issues.
In response to societal expectations and environmental challenges – more acute than ever following the public health crisis that we have all experienced – companies in the Fruit and Vegetable sector are today obliged to fulfill consumer demands related to sustainability, CSR, environmental protection, zero pesticide residue, etc.