BFV a world leader with Sweet Sensations
Belgium's leading fruit organisation diversifies with exclusive varieties and premium berries. The world's largest pear organisation, with 125,000 tons of conference pears marketed, also distinguishes itself at the upper end […]
Mon 25/01/2016
Follow us :
Belgium's leading fruit organisation diversifies with exclusive varieties and premium berries.
The world's largest pear organisation, with 125,000 tons of conference pears marketed, also distinguishes itself at the upper end of the apple segment with exclusive varieties. BFV's Joly Red, Belgica, Jonaplus and Truval Classic apples are making waves among retail customers in Europe and further abroad. The sweet and attractive Joly Red apple was introduced for the second year with 1,400 tons and the highest expectations. "Our production potential for 2016 is situated between 3,000 and 4,000 tons," said Belgian Fruit Veiling CEO Filip Lowette. "We now see its market potential and are very confident in the future due to the very good response from retail chains," he said. "We also see rising interest in some new markets, such as in Asia, for the Belgica apple variety." Belgica is an early autumn variety, bicolour between Elstar and Gala, but sweeter than Elstar and with more character than Gala. Red Love, in the cooking segment, is another distinctive variety and appreciated for its exclusive red flesh, firmness and higher acidity. Jonagold and Jonagored, however, remain BFV's main apple varieties, with 50,000 tons marketed from origin.
Increasing success with cherries and berries
The success of the bicolour pear Sweet Sensation is confirmed by the short marketing period ending before the end of the year with high prices. About 1,700 tons were marketed this season and BFV expects production to double this year.
But BFV has also become a benchmark in redcurrants, being the largest Belgian organisation providing this berry over a long period. "We market our premium fruit for 7 months, from June until December, thanks to advanced storage in modified atmosphere." The cooperative seldom has volumes available until the end of the year, due to its extra quality. This fruit is sold in the domestic market, as well as in France, Germany, Spain and Italy. BFV is also having increasing success with cherries thanks to the plantation of new varieties and a 50% production increase this season. Kordia, Regina and Sweet-Heart are the main cherry varieties offered, with a record production of 1,500 tons in 2015. All the fruit is electronically graded and hydro-cooled, which allows a shelf life of up to three weeks, and sold in attractive and micro-perforated bags. "We had a good experience with 5kg bag cherries," Lowette said. All the plantations are net protected, in order to guaranty the quality and the continuity of the supply.
About 3,500 tons of strawberries were also being marketed this season, from March to December, with both open field and greenhouse cultivation. Portola and Charlotte are the main varieties grown in the field, followed by Elsanta, Sonata and Clery in greenhouse. BFV also increased its production of strawberries during summer. Doyenné du Comice is the first pear variety produced in the season, available in large quantities of 3,000-4,000 tons. "Our pears have a very nice skin finish, with clear colour," Lowette said.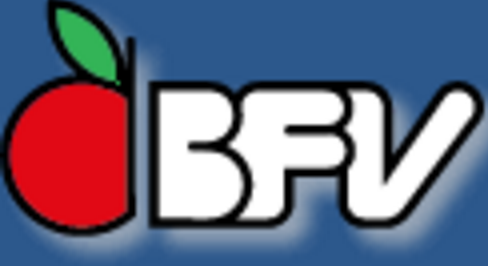 A record year of 230,000 tons, with full safety
It's a record season for BFV, quality and quantity-wise, with more than 230,000 tons marketed: 125,000 tons of pears, 95,000 of apples and 10,000 of summer fruit. The new 2015 harvest registers exceptional taste and very high sugar levels of 13.5–14ºC. "Both European and Asian customers are very concerned about taste," Lowette said. The highest quality level and attractive prices help make the cooperative competitive overseas, in China and India in particular. The cooperative supplies the wholesale markets of the largest cities, such as Delhi, Mumbai, Chennai, Hyderabad, Cochin and Bangalore.
The auction remains its dominant sales tool, covering 70-80% of its pear volumes and 50% for apples. The variety 'clubs' are all sold under programme. "We have renewed all our food safety certificates, at a high level," Lowette said. The cooperative complies with BRC, IFS, GLOBALG.A.P., and QS. Its member farms together span close to 6,500 ha of fruit plantations, accounting for about half of all Belgium's fruit production.
PE